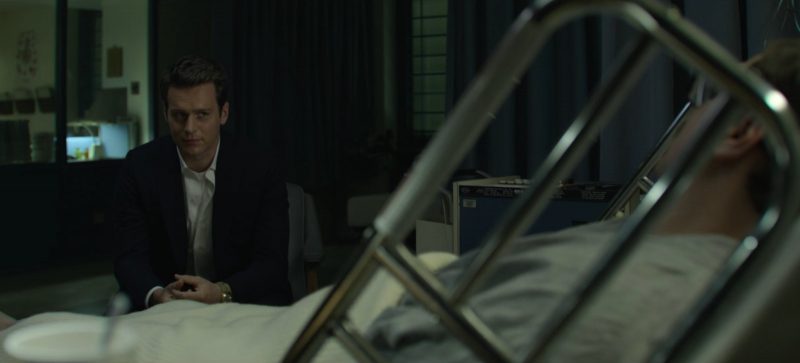 All stills are property of their respective owners and are used here strictly for educational purposes only. Most shots are combined into a grid format – click or tap to enlarge.
Mindhunter shows how simple shot and editing techniques can elevate a series above a routine crime procedural. For this post we'll look at one standout scene in the final episode of season one. Subtle changes in shot length, distance, and angle heighten emotions. David Fincher directs, Erik Messerschmidt serves as DP, and Kirk Baxter, who's been Fincher's primary editor for almost a decade, edits. (Mild spoilers follow.)
On paper the scene is a conversation between two characters that turns threatening. FBI agent Holden Ford (Jonathan Groff) profiles and studies serial killers. Incarcerated mass murderer Edmund Kemper (Cameron Britton) is Holden's interview subject early in the season. This last scene serves as a reunion after many episodes apart; Kemper tried to kill himself, and Holden visits him in the hospital.