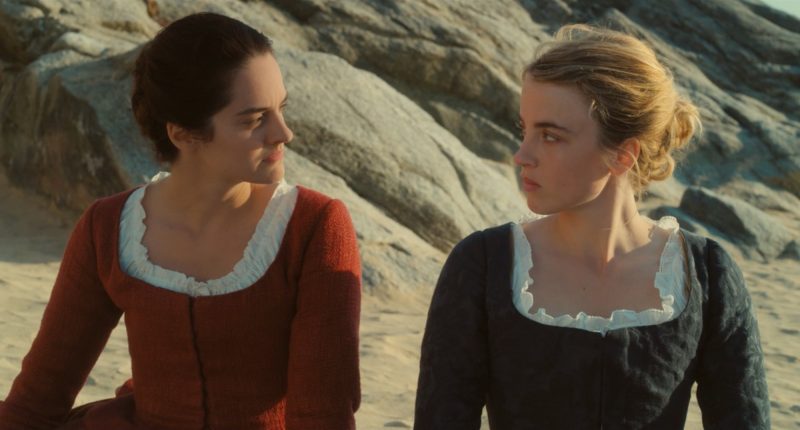 All stills are property of their respective owners and are used here strictly for educational purposes only. Many shots are combined into a grid format – click or tap to enlarge.
Portrait of a Lady on Fire was the last movie I saw in theaters before COVID-19 landed stateside. While I'm sad that watching movies on the big screen won't be an option for a while, at least it ended on a high note. Portrait is an astounding film with unimpeachable craftsmanship, from acting to script and cinematography. And now, with the film's availability on Hulu, it's also a great film to enjoy at home. For this post, we'll look at how the camera — its distance from subjects, characters in the frame, where, and for how long — can convey growing intimacy between characters.
What follows is light on spoilers. We're only covering content from the first thirty or so minutes of the film, glossing over dialogue and plot developments. That said, some setup is in order: Marianne (Noémie Merlant) is commissioned to paint a portrait of a young woman Héloïse (Adèle Haenel) on an island in Brittany during the late 1700s.
Continue reading…