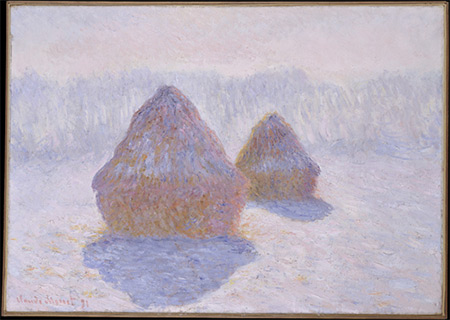 Claude Monet, Haystacks (Effect of Snow and Sun), 1891
courtesy Metropolitan Museum of Art
Color can be one of the most important creative decisions made in any web design. Whether it's in the setting of a more sedate and controlled corporate branding, or wild and vibrant smaller sites, a shrewd and unique color palette can set apart great sites from the merely good. In this article, I examine how the masterworks of fine art can give us the inspiration behind a killer color combination.