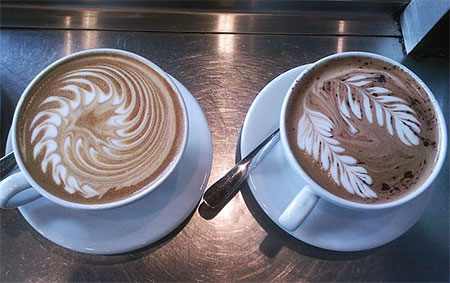 Photo from Baristahands on Flickr
If there's anything that New York has in spades, it's great coffee. As a admitted coffee geek, in the past few years I've tried countless coffee shops all over the city, from a stand up espresso bar in the East Village to machiatos on a bench in deep southern Brooklyn. The ten below, presented from lowest to highest overall, are my favorites, the ones I return to again and again.
Before the list, a few ground rules. First, I restricted my choices to establishments with seating that didn't require a full sit down meal or snack. This eliminated one of my favorite at home choices, Gimme Coffee; great beans, but no seating. Second, while ambiance, setting, and baristas all factored into my ranking, coffee quality, in particular drip coffee quality, was, with the exception of #10 below, my paramount factor. Thus hard core latte and espresso fans may have to look elsewhere (though I've often found many on this list, especially the top five, to have a great espresso pull.)
This is a two part posting, the first of which today covers slots ten through six. In a post late in the week, I'll introduce the top five.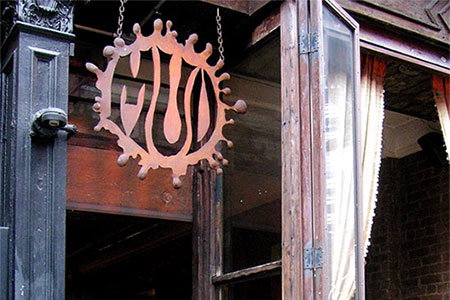 Photo from Site Specific Design
Mud Trucks are popping up with an alarming frequency all over the city; I'm hoping this doesn't lead to a drop in what for now is a decent cup of coffee. More than the coffee itself that makes this a favorite of mine is the 'shaken up', eclectic character of the East Village location on 9th Street: Instead of your usual tables and chairs (which is still available for sit down customers having a meal), the front provides both a bench area and a long bar. The soundtrack is often loud, very edgy and sometimes profane (they blasted N.W.A.'s "Straight Outta Compton" album beginning to end one afternoon.) Character, edginess, strong flavors – the East Village in a nutshell.
themudtruck.com
307 East 9th St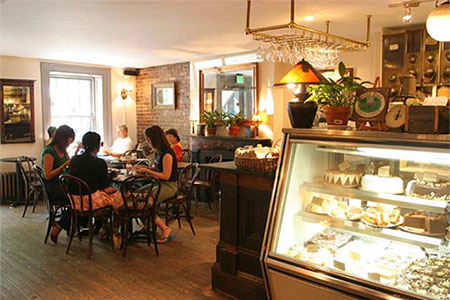 Photo from New York Mag
71 Irving is something of an bedrock around the Gramercy Park area. It's a well worn, large space with character, and their beans are served in many places all over the city. What I like most about 71 Irving's coffee is its smoothness and consistency. Regardless of the varietal, while few options blow me away like a few of the other choices on this list, it's nearly always heads and shoulders above most NY coffee shops. In addition, 71 Irving benefits from a lack of serious competition; Union Square and Gramercy are mostly a sea of Starbucks, which makes this a natural choice if you're in the area. It's only downsides are a fairly safe, banal music selection, and it's perpetually jammed on weekends, which can borderline overwhelming given the larger size of the space. If you're looking for something quirky or intimate, go elsewhere.
irvingfarm.com
71 Irving Place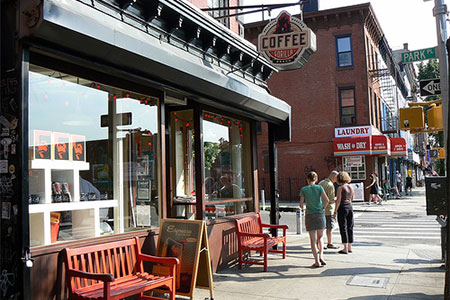 Photo from Arancia Project on Flickr
Gorilla stands out for the character of its coffee, which I find consistently some of the strongest, most concentrated brew in the city. The beans have a distinct 'punch' and aftertaste, yet the flavors remain clear, which makes a detour for this place worth a stop if you're in the area. Gorilla is also quintessentially Park Slope: Expect the mad rush of quirky writers and stroller moms during the day (with often a line out the door), though often in the early morning and evening the place quiets down significantly. The setting is very Brooklyn casual, with its mismatched tables and chairs, though I've rarely been able to find a seat. Best to get a cup to go and head over to Prospect Park to relax.
gorillacoffee.com
97 5th Avenue
7. Ground Support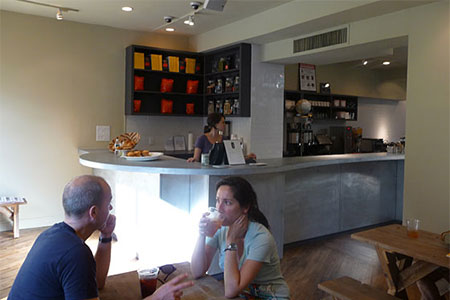 Photo from Alexandria Vallis, Grub Street
Soho often relies on too much style and pretension to bring in the crowds in between their massive shopping sprees – good quality coffee sometimes feels like an afterthought. That's exactly why Ground Support, the newest (and most untested) place on this list, is such a welcome addition. The staff is very casual and friendly, prices are reasonable, and they rely on good quality Intelligentsia beans. I especially liked the contrast of rustic wooden picnic style benches alongside a sleek, modern bar for solo sippers and couples. That said, newness doesn't come without its faults: A few rare times my drip was a bit too watered down, and sometimes I found the payment queue a bit jammed. Nevertheless, it's a coffee shop well worth your time.
New York Magazine listing
399 West Broadway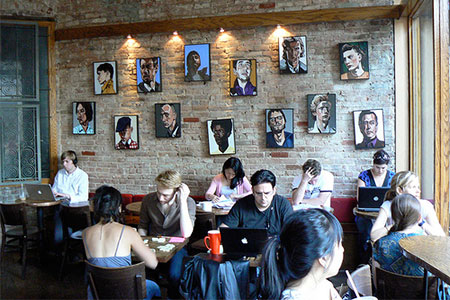 Photo from Arancia Project on Flickr
88 has been a nugget in the LES far before the limos, the bars, and crazy real estate entered the area. I think its success hinges on three factors: A great choice of coffee beans (71 Irving, see above), a very casual, laid back vibe (rarely have I felt a place feel so San Francisco yet still very New York), and pretty gorgeous, floor to ceiling windows. It also strikes an excellent balance between "cafe" and "coffee house" – if you want more than coffee, from a beer to brunch, it's here, but there's no pressure to do so. Something about the size is just right as well: Not to small to be jammed all the time, yet not too large to feel impersonal. That said, there are a few downsides, namely a too small and dark downstairs area, a sometimes flaky (yet nice) waitstaff, and almost zero lighting which makes any reading in the late afternoon impossible.
The top five to come late this week…