Battlefield 1 has received praise for its gritty WWI gameplay, but its pre and post-game user interface need serious work. They are too cluttered and confusing for casual players.
Let's focus on BF1's main menu: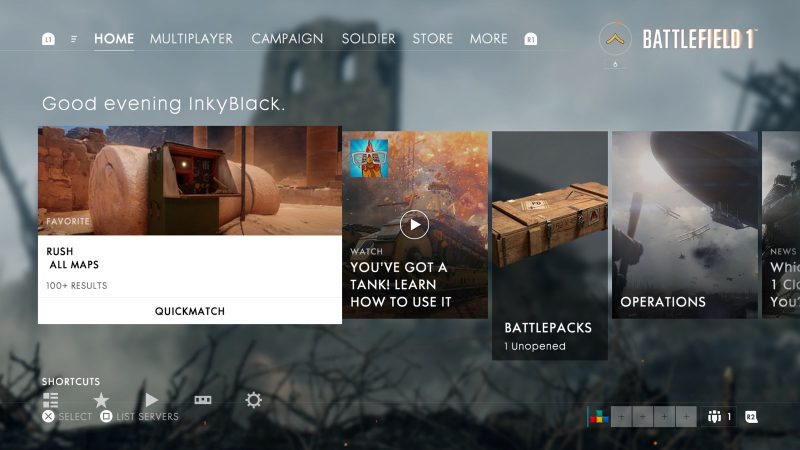 Arriving after BF1's otherwise stellar prologue, the menu is a momentum killer. There are six areas of functionality fighting for attention on this screen. Players can browse game modes and other recommended content in three interactive rows. Each has a different layout and visual aesthetic. There's also information on profile, party, rank, and a legend to clarify button actions in the screen corners.