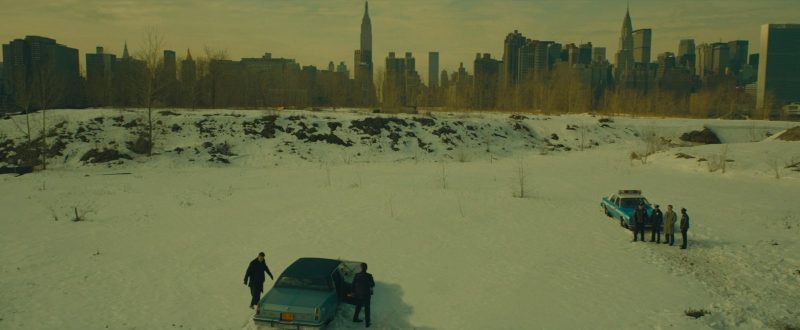 All stills are property of their respective owners and are used here strictly for educational purposes.
J.C. Chandor's A Most Violent Year is the rare crime drama that balances epic and intimate themes well. Chandor's screenplay makes big statements on capitalism and the American dream. But it's also microcosmic in its scale, a character study of Abel Morales' (Oscar Isaac) struggle to protect and grow his heating-oil business.
Abel built his company legitimately, and he takes pride in the righteousness of his decisions. Yet given external threats to his company, AMVY asks how much Abel will give into gangster-like behavior to stay ahead.
As underlined by the title, time and place is key to Abel's predicament. New York City in 1981 had record high crime rates and was in the midst of a recession. Capturing the city rests on DP Bradford Young. His cinematography is authentic and realistic; rough edges, industrial sprawl and graffiti abound.